I recall that a few weeks back I happened to dial Prem Behl and chat with him on the reopening of exhibitions in India. It was a great pleasure talking to him and I was able to gather some valuable insights and suggestions from the industry veteran. Not just this instance, on several earlier occasions as well we had interacted at various forums. Behl who has been a founder member of Indian Exhibition Industry Association was a towering personality within the exhibition fraternity. His knowledge on the exhibition industry was immense and that we could witness through some of the most successful shows that were organized by him. He was always brimming with positive spirits and I remember as a big motivator. Indian exhibition industry will always remember him. On behalf of the industry and EC of IEIA I convey my deepest condolences to his family and friends.
– S Balasubbramaniun
President, Indian Exhibition Industry Association (IEIA)
---
Shri Prem Behl was a towering personality in the exhibition industry. His early dive as a private exhibition organiser and establishing successful shows was in itself a great inspiration to many who followed his footsteps. Trade shows launched by Shri Behl were all ahead of times and all of them aligned to Nation building viz. Convergence India (incl. Internet of Things India, Mobile India, EmbeddedTech India, Fintech India & Gamethon) and Smart Cities India (incl. Buildings India, Clean India, Solar India, Transport India, Water India) series of expos and many others.
Shri Behl, while he was always very focused about his work and was very competitive, he had a different side of himself, he was always mentoring, guiding and helping people. Many people that I know who have worked under Shri Behl treat him with greatest respect.
I personally had many interactions with him and every time he left his mark on me. We discussed about collaborating to organise shows at HITEX which unfortunately could not materialise.
On one matter, I had a great experience dealing with him that was regarding Exhibitions India rejoining IEIA, Shri Behl had withdrawn their membership due to some issues many years ago and had kept himself away from IEIA. I and other EC members took it as a challenge to get him back to IEIA fold, we had number of meetings with him and we convinced him fully to rejoin and which he did. He was a regular attendee at our Open Seminars and eventually, IEIA recognised him with 'Life Time Achievement Award' in 2017, which he was truly deserving.
He came to HITEX many time, on one occasion, I think during the summers of 2018  and on my request he addressed all our staff members in our meeting room and spent lot of time taking to them and motivating them. They all came to me thanking me for enabling such interaction with Shri Behl who had inspired them and changed their perspective.
I am forever indebted to Shri Prem Behl for his support, advice, guidance and inspiration. He will always remain in our hearts as man of steel, true leader and teacher. May God bless his soul and May his story be an inspiration to others.
KV Nagendra Prasad,
Member of Board, IAEE,
Immediate Past President, IEIA,
President, IAEE India Chapter,
Head – Operations (Transit Oriented Development, L&T Metro Rail Hyderabad).
---
The passing away of Prem Behl has been a great loss for the Indian exhibition industry. The void created by his demise cannot be filled soon. Behl, a highly respected personality was an important player in Indian exhibition industry for more than four decades creating many iconic shows enabling the growth and development of various industries.
His in-depth understanding on Indian and global exhibition industry landscape had resulted in enhancing trade and business opportunities for many key stakeholders, through exhibitions. Behl and I had several opportunities to interact at various UFI & IEIA forums where we discussed many aspects pertaining to development of exhibition industry. I deeply condole his passing away and I hope that his family and friends find courage to bear this loss.
– V Anbu,
Director Generenal & CEO, IMTMA.
President, UFI.
---
I feel it is regrettable to hear that Chairman Prem's passed away, I've been discussing lots of futuristic technology convention models with him and am sad to know that such a visionary tradeshow leader's now gone. RIP to Chairman Prem. And I will pray for his family.
– Phil Chung,
CEO of Kinetin,
General Director of Kintex.
---
The Indian exhibition industry has lost a pioneer, stalwart who guided the Indian exhibition industry towards global recognition. The industry will miss his participation and guidance in the field of organising exhibitions.
– Rajan Sharma,
MD – Intrados Limited,
Steering Committee Member-Council of Indian Exhibition Organisers (CIEO).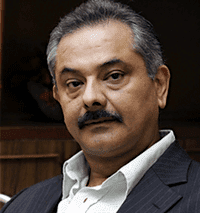 ---
Prem and I go back thirty-five years when, coincidentally, we started our businesses at the same time. 35 years is a long time!
We never saw each other as business associates – we were friends and brothers from day one till I spoke to him just a few days ago.
Remember him with a smile because this is how he'd want it.
– Ravinder Sethi,
Managing Director,
RE Rogers India Pvt Ltd.
---
It is saddening to learn of the demise of Shri Prem Behl. He was a pioneer in the exhibition industry having achieved global recognition. His demise is a great loss to the exhibition fraternity. We pray to the Almighty to grant his family sufficient courage to bear his loss with fortitude. With our deepest condolences.
– Armayesh Buhariwala,
Managing Partner,
Buhariwala Logostics.
---
My interaction with Mr. Prem Behl was on account of Hong Kong Trade Development Council. Together we went to meet various industry stakeholders in Mumbai and Bengaluru.
His depth of understanding and knowledge coupled with a striking personality and charisma left a deep impression on me. He has been one of the pioneers and a true stalwart of the exhibition industry.
– Rajesh Bhagat,
Managing Director – Worldex India,
Steering Committee Member-Council of Indian Exhibition Organisers (CIEO).
---
Mr Prem Behl was a visionary, leading from the front, and will always be remembered in the Exhibition Industry as a great Professional. Heartfelt condolences to the family.
– I P Wadhwa,
Managing Worker,
Tafcon Group.
---