Scheduled from 5-8 December 2019 in Gandhinagar at the outskirts of the Ahmedabad, the third ITMACH India 2019 exhibition is already getting ready to welcome more exhibitors than ever before, featuring the latest technologies in spinning, knitting, weaving, dyeing, printing and textile processing, knowledge sharing sessions and larger exhibition area, attracting global visitors.
The third edition of ITMACH India will be held in Gandhinagar, Gujarat, the most important textiles manufacturing hub in the country. "This edition of ITMACH India will be important for the textiles industry, especially in the Asian region, being the first large scale show in India, just about six months after ITMA 2019, in Barcelona," organisers report.
They expect this to be a bigger show, with more than 500 exhibitors, compared to 350 exhibitors in the last edition in 2017. This time too, a wide range of the latest technologies will be on display. "A number of important players in the textile engineering industry have already signed up as exhibitors," organisers add.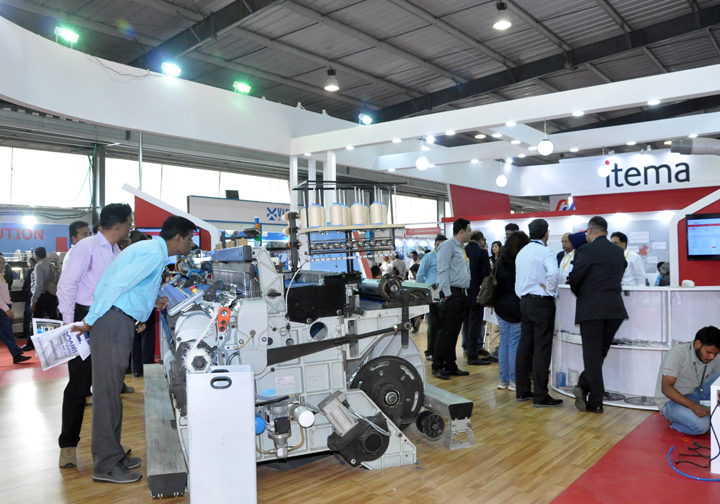 The Indian textiles industry is going through a restructuring phase. Investments in spinning are expected to slow down for the next couple of years. Processing continues to remain a challenge for the industry, and zero liquid discharge is a solution for this polluting segment. Garmenting too needs to pick up, to cater to the growing domestic and global demand. Labour availability and costs are another obstacle to growth and profits of the industry.
Given this background, the industry will continue to invest in technologies that offer better quality, productivity, automation, sustainability. Moreover, with many states offering a number of incentives to the textiles and apparel industry, investments in the right products and technologies will go up.
"ITMACH India, as always, will attract genuine buyers and visitors from across the country, keeping exhibitors busy through the four days of the show. The organisers will also bring in various state delegations, and country delegations," organisers continue. "An added attraction at ITMACH India this time is a series of conferences, which will have renowned international speakers, and will attract a global audience."
Indian Textile Sourcing (ITS) Exhibition 2019 will be held concurrently with ITMACH India 2019.